JIMU Intelligent, an intelligent driving technologies provider, showcased its latest ADAS solutions om 2018 CES that could be used for commercial fleet management, ADAS-based auto insurance, intelligent transportation, and exhibited its new automobile-grade ADAS solutions that could help OEM and Tier 1 partners build safer cars.
Based on its self-developed computer vision technology, JIMU Intelligent is always dedicated to the development of intelligent driving technologies, including recognition of lanes, vehicles, pedestrians, traffic signs, etc. JIMU ADAS solutions could monitor the road during driving, and issue alerts to drivers in real-time when detect an imminent collision danger.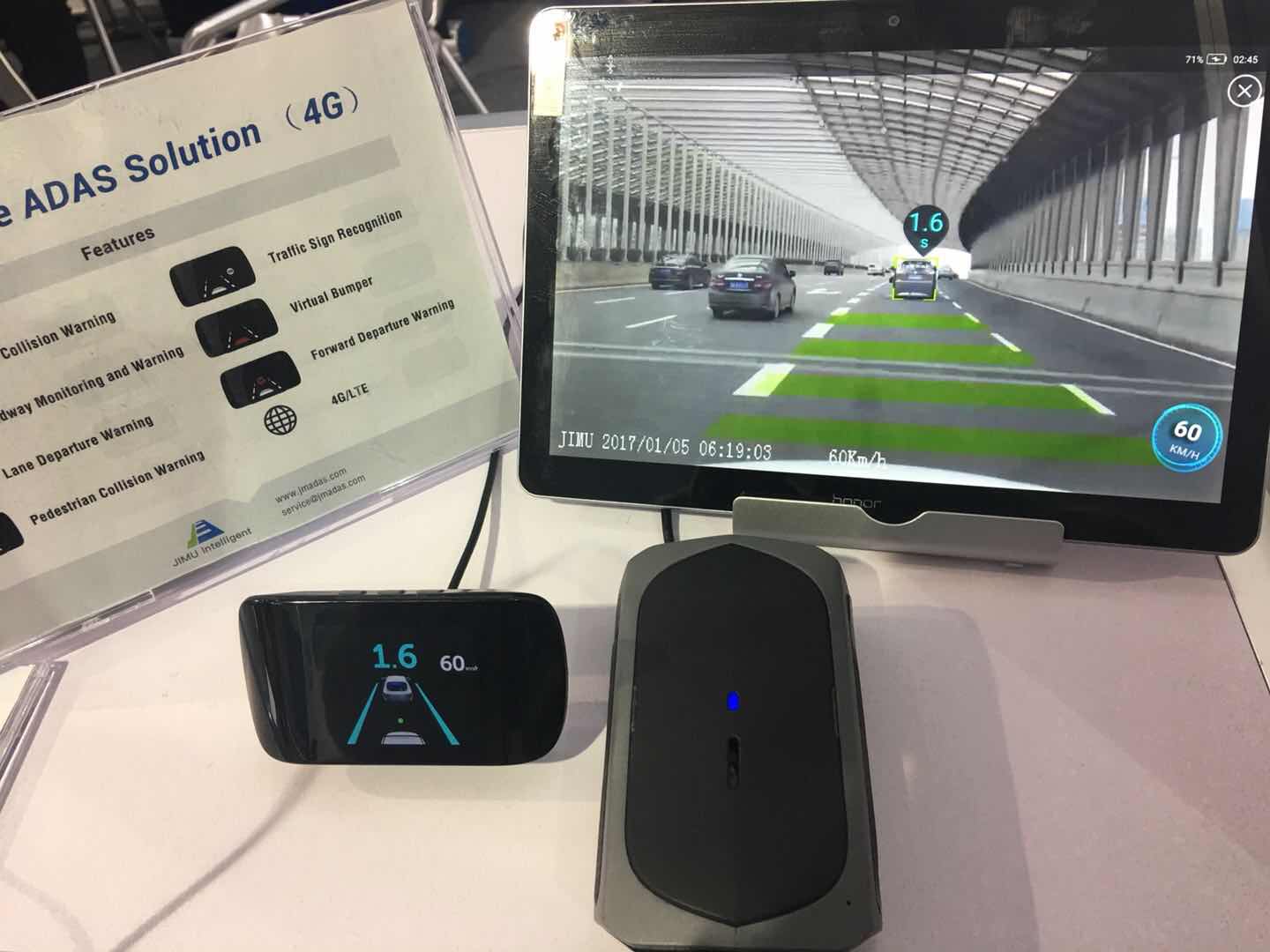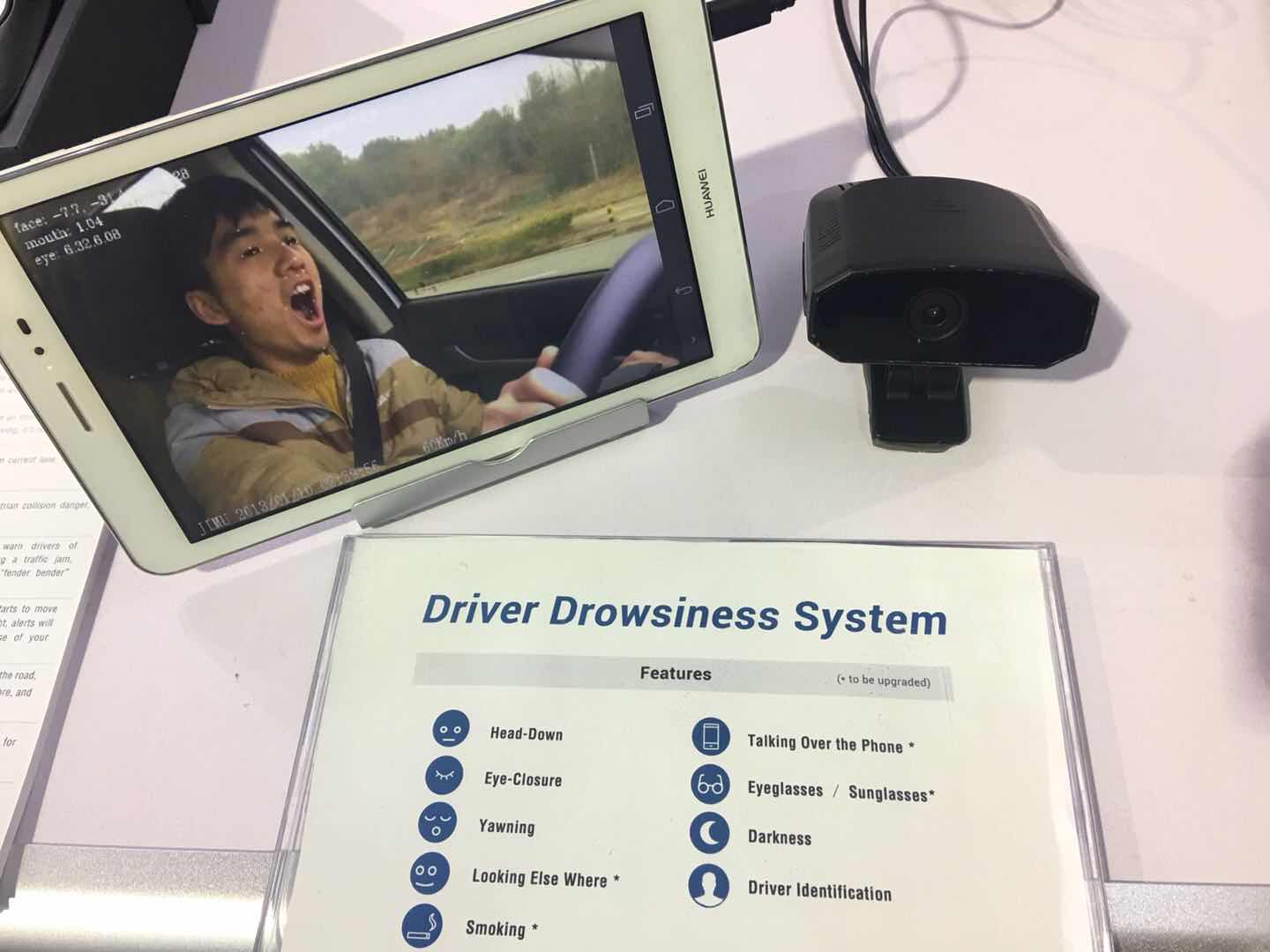 JIMU ADAS-Based Fleet Management Solutions
The ADAS-based fleet management solution includes a forward-facing ADAS device that could be mounted on the windshield, a driver-facing camera that could monitor the driver's state during driving, and a customizable management platform that could be used for more visualized fleet management.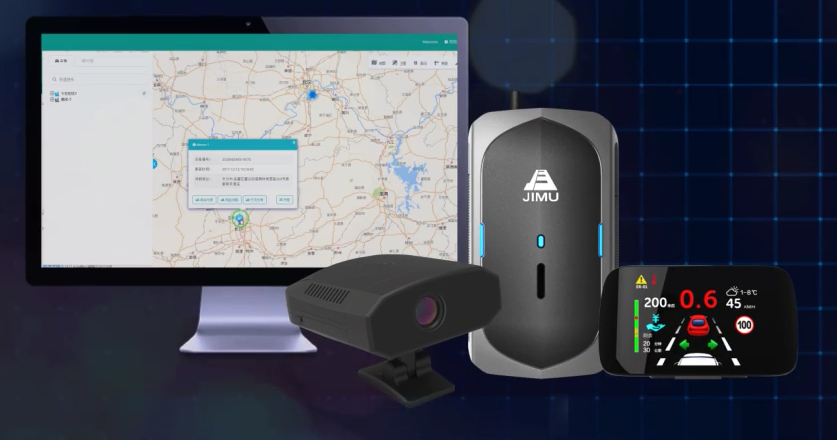 The ADAS device features forward collision warning, headway monitoring and warning, lane departure warning, pedestrian collision warning, traffic sign recognition, etc, which could reduce collisions or minimize related accident losses. Statistics indicated that early warnings should effectively reduce collision accidents, and help improve the driver's driving habits after a certain period of usage.
The driver monitor system could be used to detect the driver's drowsiness, distraction, or bad behaviors like talking over the phone or smoking. When the system detects risky driving state, it'll issue alerts to the driver, as well as to fleet operators so that proper remote management can be implemented to prevent collisions.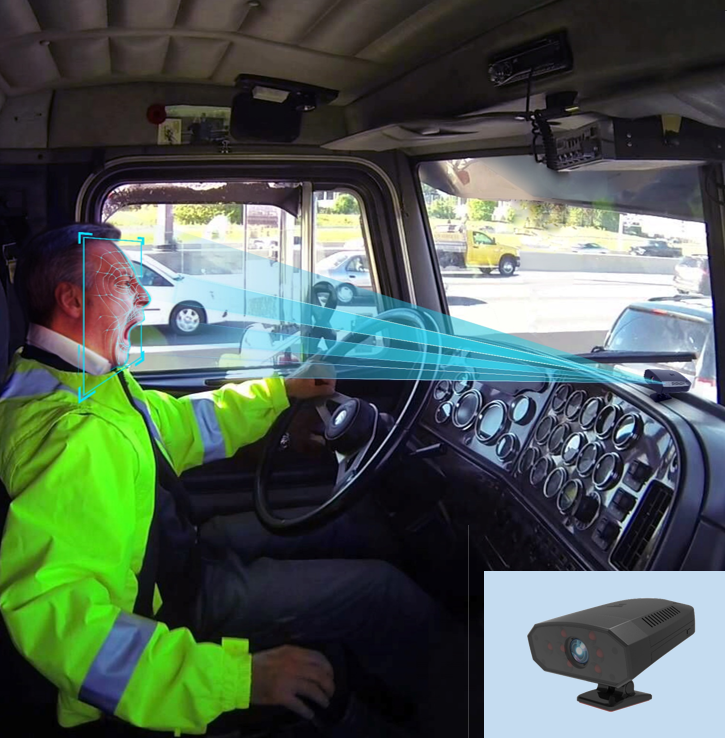 The driver monitor system features drowsiness detection, head down, eye-closure, yawning, looking away from the road, talking over the phone, smoking, etc. It also works in darkness, or when the driver wears eye-glasses or sunglasses.
With the management platform, fleet operators could check each vehicle's position, driving path, warning images and videos, driver's state in real time, and assess the driver for high-risk behaviors based on behavior data captured by the system. The platform could also be integrated with 3rd party FMS.
JIMU ADAS OEM Solution
Automotive safety and regulatory agencies around the world have begun to mandate some vehicles meet minimum ADAS functionality requirements by the near future. JIMU Intelligent, based on its cutting edge deep learning technology, delivered ADAS solutions that meet each individual OEM and Tier-1 partner's requirements. The solution is designed based on automobile-grade hardware platform to deliver higher system reliability and safety, providing the right performance and cost efficiency balance.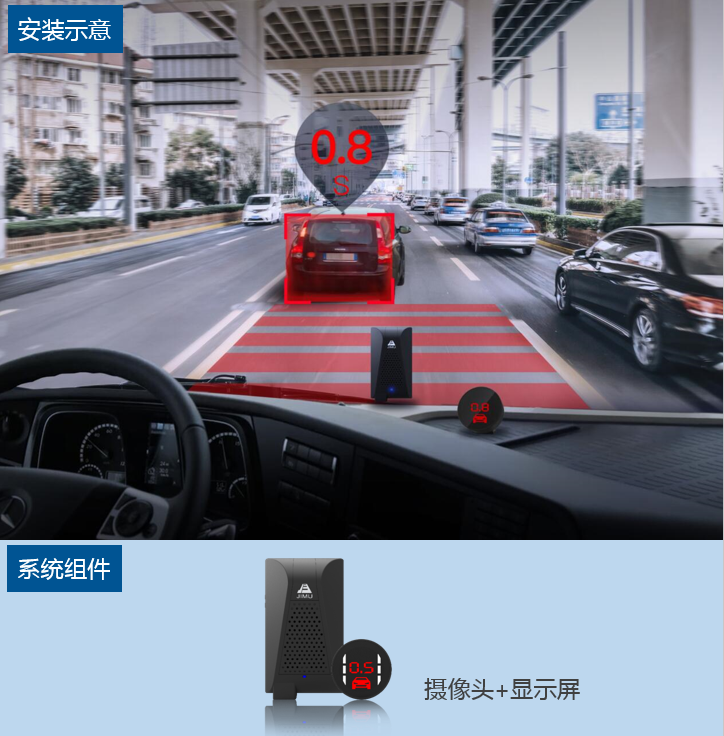 Applications
JIMU ADAS solutions now have been widely used in industries including fleet management, user-based insurance, intelligent buses in China, Japan, South Korea, European and American market, and more. In addition, they have been standard installed in some commercial vehicles like Higher.
About JIMU Intelligent
JIMU Intelligent, founded in 2011, is a leading AI company that dedicated to vision-based intelligent driving technology. Based on its self-developed computer vision technology, JIMU is always in pursuit of the development and popularization of intelligent driving. At present, JIMU has established cooperation with many car manufacturers to bring about future smart driving and transportation, and forged partnership with insurance, fleets, and intelligent transportation firms to release ADAS-based industry solutions.